Climate Change is punching us in the face!
My energy the last few days has been drained from the searing temperatures outside. We are in the middle of another heat wave that is making its way across North America and has hovered over most of Europe the last month.
One writer I've been following for a decade declared yesterday: "It's time to face the Climate Reality… There is no longer a psychological distance (from our reality): Climate Change is punching us in the face!" Yes – it does feel to me like a face punch and yet another reality check that the need to take action is urgent!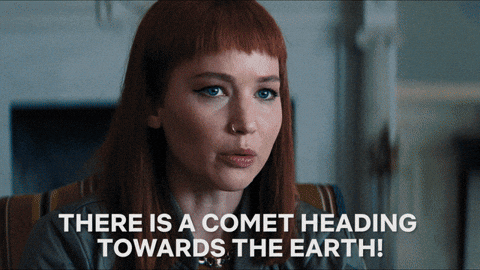 Does your organization have a plan to adapt and address these climate realities? Is your leadership team addressing the risks? Or do they prefer to act like your industry is immune? Are climate change impacts integrated into your long-term planning? What are you actually doing about it now?
As we suffer through another extreme weather event that will impact both lives and livelihoods, let's face the facts and initiate conversations. We cannot adapt to these climate realities without BIG and BOLD actions across all industries. Aiming for small changes that have an incremental difference are stalling the major change that is necessary for a course correction.
3 Actions That Can Make a Big Difference
1) As a leader, the first thing your organization can do is check in and see how climate change and weather extremes are impacting your business now and are likely in the future. Do you create the space to have conversations about climate change mitigation or adaptation? Are these climate realities recognized in your highest-level priorities, strategic plans and operational guides? 
2) The next thing organizations can do is find out what is already underway in their communities, including industry groups and associations as well as non-profits.  Are there ways to integrate, support or bolster these community-led initiatives and use your business as a force for change? Can your organization partner or collaborate to step into bolder actions that have a bigger impact?
3) Where you do business, what are the local and regional governments doing about climate change? Their climate action plans and guidelines outline community and region-wide priorities that could impact your business. They may also have incentives and programs to help businesses and community members take actions to reduce community-wide emissions. Show up at council meetings and use your VOICE to keep politicians accountable to community climate goals.  If local governments don't already have BOLD climate actions endorsed by council, leverage your network and bring organizations together to use your influence and make BOLD actions a priority!  
These weather extremes are grabbing us by the shoulders and shaking us to notice the reality of our collective inaction and incremental approach toward climate change. We are on a precipice and need bold actions now.
I've worked at the intersection of business and sustainability for almost 25 years. In the late 90's, many corporate responsibility initiatives were mostly about gaining social license to operate. CSR reports were glossy, expensive tools mainly designed to put a shine over the negative impacts of a business.
Over time, instead of doing the bare minimum, I've been encouraged to see the business world step up and take on broader systemic change for the greater good. There are plenty of industry-leading examples from business and solutions to mitigate climate change across the globe to benchmark and find inspiration.
Frankly, I'm tired of incrementalism and am ready to up the ante. I'm tired of politicians watering down their commitments to make concessions for Canada's biggest emitters and their billionaire leaders.  If you need support to up your game and lead your organization to take bolder actions, let's connect and come up with a plan. 
Resources to spark ideas 
Don't Look up Climate Platform