When COVID-19 hit, my world slowed down a bit and I needed something to keep moving forward. I had a university course bookmarked for a while, then Dan Levy challenged me to be his classmate, so… I signed up!
What is Indigenous Canada?
Indigenous Canada is a 12-lesson Massive Open Online Course (MOOC) taught from the University of Alberta's  Faculty of Native Studies. Each module covers Indigenous histories and contemporary issues in Canada. Taught from an Indigenous perspective, this course "explores key issues facing Indigenous peoples today from a historical and critical perspective highlighting national and local Indigenous-settler relations".
I decided to register through the Whistler Library since it offered a facilitated review and weekly dialogue about course materials. My cohorts included: a retired police officer and teacher, a nurse, environmental practitioner, and a few foreigners based in Whistler on a work visa. Our facilitator, who has hosted the coursethrough the library several times, commented on how each session is different depending on participants' perspectives and base knowledge.
Learning about my privilege
Growing up in Ottawa, my education about early Canadian history was taught from a settler's perspective. It was all about first contact and how the fur trade established and evolved across Canada. Until I moved to BC in 1999, I had not learned anything about the Indian Act or residential schools.
Living in Whistler, I've had a number of opportunities to meet and collaborate with Indigenous peoples. Whistler, British Columbia lies in the unceded territory of the Sk̲wx̲wú7mesh and Líl̓wat Nations. It wasn't until the stunning Squamish Lil'wat Cultural Centre (SLCC) opened in 2009 (just before the 2010 Olympic and Paralympic Winter Games were hosted here) that many locals and visitors had any idea about the resort's Indigenous roots.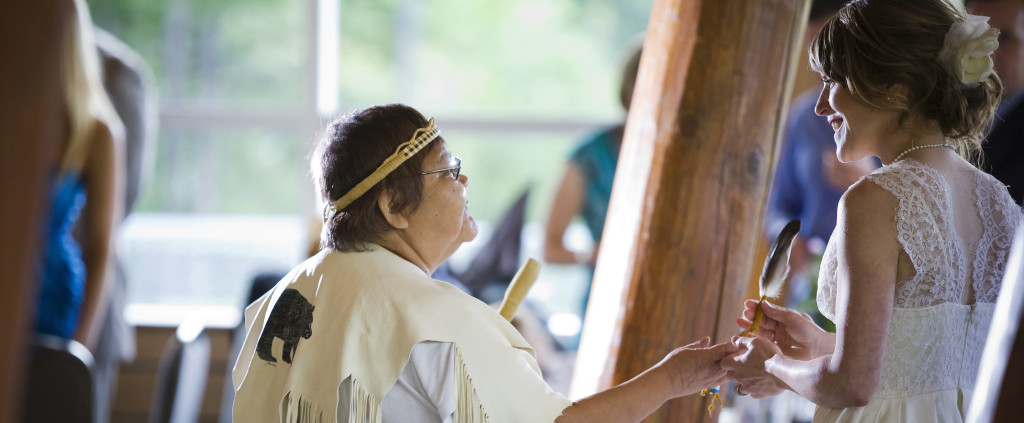 Recommendations from the  2015 federal Truth and Reconciliation Commission (TRC) were truly eye-opening for me. The TRC revealed the ugly side of Canada's history. It unpacked the impact of residential schools and influence of settler world views on Indigenous culture.
Anyone moved by the US-led Black Lives Matter movement recently must acknowledge that systemic racism, particularly affecting Indigenous peoples,  is ever-present in Canadian society.
I've recently grappled with my own ignorance and decided to face up to the racism that is infused in our communities, taking action to learn more.
My take-aways from indigenous Canada
Reconciliation can only happen if we understand the truth. I first heard this from Chief Dean Nelson of the Líl̓wat Nation at a TRC event in Whistler. We all need to re-learn about Canada's colonial history and how this has shaped modern society.
Treaty rights and unceded territory rights are very relevant for reconciliation. There is much to learn about impacts of treaties imposed on different nations over a century ago. Western provinces have ongoing negotiations to acknowledge Indigenous rights to unceded traditional lands.
Understanding and adopting Indigenous world views, particularly as they relate to our connectivity with the land and each other, are so important and can't be overlooked as we experience the repercussions of climate change around the globe.
Revitalizing Indigenous language and culture has to be a priority to ensure First Nations can learn from their elders, reclaim what was theirs, and heal.
The conversations with academia and Q&A lead by Dan Levy were so helpful to expand understanding. These Zoom calls, recorded in 2020, went deeper into the course lessons and highlighted how teachings are hyper-relevant.
How I'll put new perspectives into action
Why you should take the course
In my mind, every Canadian could benefit from taking this course.  Generations of Canadians need to remove the blinders, let go of their prejudices, and see history from a different point of view.
There are few barriers to taking the course:  it's offered online and it's FREE! Register here.